Friends and Family Day in Visma Solutions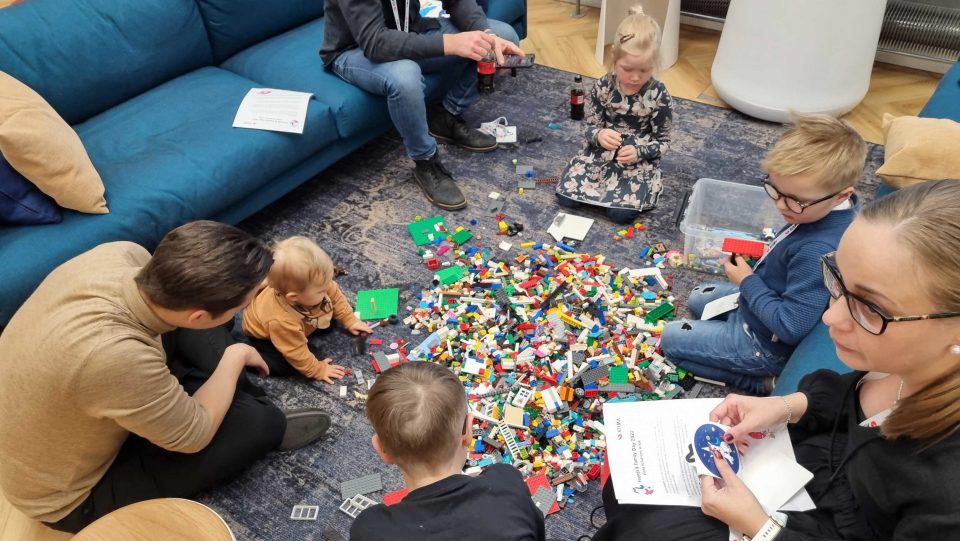 Visma Solutions will take part in national Children's Day at Work -day 18.11.2022 and arrange all kinds of activities in our Helsinki and Lappeenranta office. Although we like to call it Friends & Family Day, since in the spirit of inclusivity we want our employees to be able to also bring friends or other family members, in case they don't have children.
National Children's Day at Work -day is part of Finnish Ombudsman campaign for child and family positive workplaces. The goal is to let children know what their parents do for work and where, and also to bring work communities closer to family life.
In Visma Solutions we value diversity, different kinds of families and different personal life situations. We have many employment benefits for employees with small children and supporting work-life balance in general, or what we prefer to call work-life harmony. We also value equality and inclusion, and that's why we want to invite friends, spouses and parents alike to meet our people, introduce our office spaces and show what we do and how our daily work life looks like.
What do we do at work – or what our children think we do?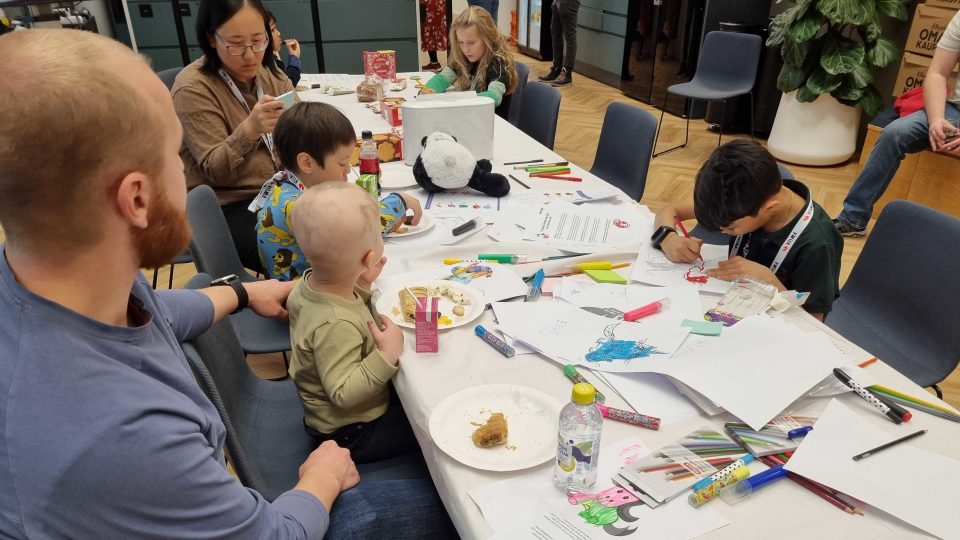 We understand that software development isn't the easiest job to describe to children – or even to adults. We also do a lot of other stuff at Visma Solutions: we have for example Sales, Customer Care, Finance, Marketing, and People team.
When asking our employees' children what they think their mom or dad does for work, we received very colourful descriptions.
"Daddy drinks coffee and he has a mouse and a phone. I'm going to pet daddy's colleague Mikko."
"Mom writes to other people."
"Cyber police."
"Mom's job is to receive employees."
"Mom sends messages, talks in meetings and on the phone."
Daddy drinks coffee and he has a mouse and a phone
"Tapping on Axel" (Financial Controller)
"Discussing with people and spending all day in meetings." (People Lead, R&D)
"Calling to companies CEOs and booking appointments." (Sales Development Representative)
"My mom finds new colleagues to Visma. She talks with people and does stuff with computer." (Talent Acquisition Specialist)
Hopefully we will shed some more light on the matter during our Friends and Family -day!
Fun for all ages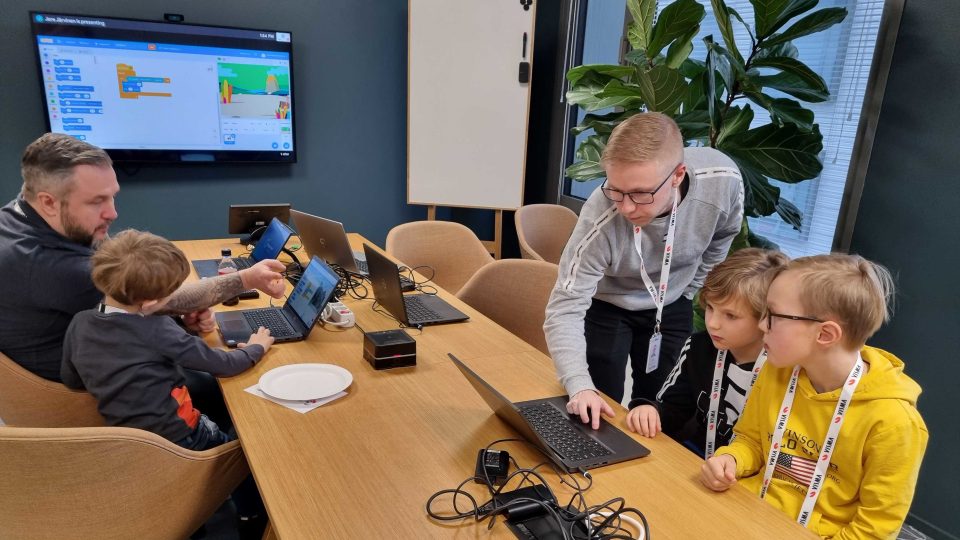 Our Friends and Family Day starts at 1 pm on Friday 18.11. First we will have a short presentation of our company, in a very playful way. Then we have some activities and a quiz where participants can perform a series of small not-too-serious tasks around the offices that maybe give a glimpse to the different functions we have at Visma Solutions like Marketing, Sales, Product Development and Customer Service. Everyone gets a small prize after completing the tasks.
For a bit older children and adults there is a coding clinic, where everyone can try how easy or difficult it is to code a program. In Lappeenranta there will also be some improvisation activities and in both offices we have games, drawing, solving little problems, building with legos and decorating gingerbread cookies – and of course some snacks and refreshments.
All our employees are welcome to participate by telling our guests what they do and how they like it here at Visma Solutions. You never know if there, among the mostly very young guests, could be a future colleague.