Cooperation makes us stronger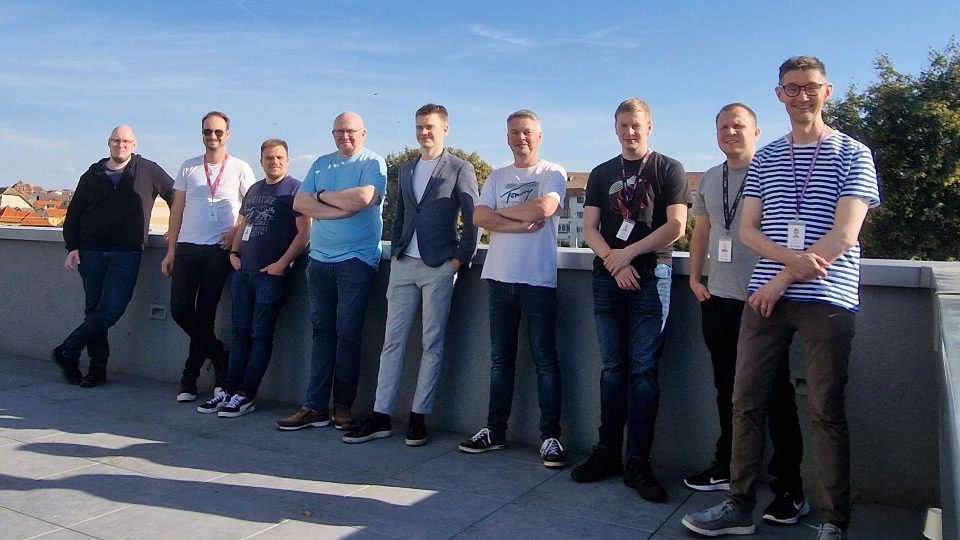 One of the advantages of being part of a large global company is the opportunity to exchange experiences and knowledge while collaborating with colleagues from around the world. Visma boasts a network of almost 200 companies, all facing similar situations but offering a diverse range of products. Within this vast ecosystem, we have the privilege of engaging with approximately 15,000 colleagues to discuss technology, marketing, sales, culture, AI, and a myriad of other exciting topics.
The Infra team behind Visma's Netvisor product took their collaboration to the next level by embarking on a journey to meet their tech-savvy counterparts in Romania. This dynamic team is entrusted with the mission of ensuring the seamless operation of the Netvisor product.
Meeting New Faces and Reconnecting in Person
Our visit to Sibiu, Romania kicked off with an introduction to the local Architecture and Tech Hub, which plays a crucial role in aiding Visma's product teams in making sound technological decisions, especially in the realm of cloud utilization.
Engaging conversations about cutting-edge technologies, cloud migrations, tools, technical debt management, and the tools of the trade brought us closer together and provided valuable insights from diverse perspectives. It was a two-way street, as the team both learned from our Romanian colleagues and showcased the prowess of our market-leading product to them.
The Visma Global Security Operations Center (GSOC) also shared compelling examples of their work, shedding light on real-life cases that had arisen within Visma. These discussions were instrumental in exploring ways to enhance the safety of our products and provide an even more secure environment for our customers.
A Journey of Learning
Our brief sojourn in Romania ignited the passion of our Infra Team to push the boundaries of their skills and further elevate the Netvisor product. The presentations and conversations sparked numerous fresh insights, particularly regarding technical choices, product security, and the ever-evolving world of cloud technologies.
What was equally heartening to discover was that despite our geographical differences, we share many commonalities with our Romanian colleagues. The Visma approach to work, the relaxed atmosphere, and a culture of vibrant discussion are constants that transcend borders, connecting us even more strongly.
Beyond the wealth of learning experiences and meeting new colleagues, the trip also doubled as a delightful recreational event for our team. It's easy to get caught up in work-related discussions at the office, but this journey allowed us to learn about our local colleagues and their interests outside of work, enriching our bond as a global team.